This is Sega's official Development System for the Dreamcast, code named 'Katana' (early models of this actually said Katana in place of the Dreamcast name/logo on the main part of the system). It's a complete hardware Dreamcast emulator that is connected to a PC (or Mac) computer and can run any game code you load onto it. This is a final version of the development kit, a version 5.24 (model HKT-0120). The version number can be found on the bottom as part of the serial number (in this case, the serial is S524Sxxxxxx.) This particular box was at one time used by Konami as evidenced by the KCEA tag on the front of the system.
This system also includes the optional Katana GD-Writer unit (model HKT-04 or HKT-0400 as it's written on the label on the bottom). This can burn special 'CD-Rs' (called GD-Rs) that will play directly through the system.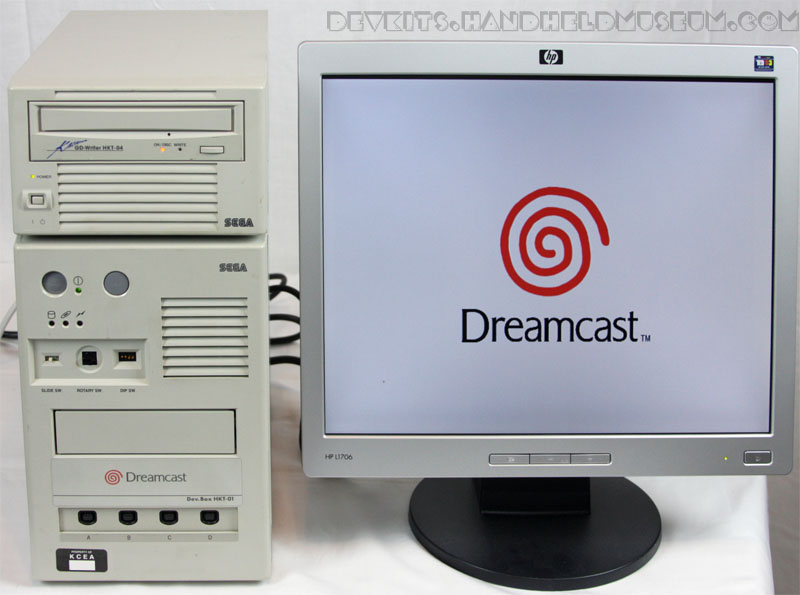 Here's some larger images of the two components: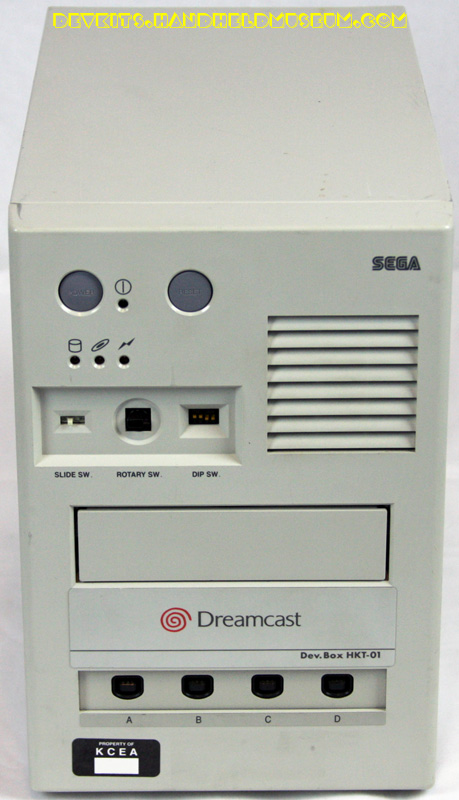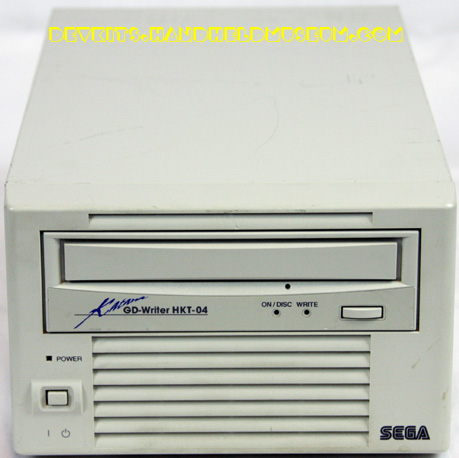 The Dev Box and the Writer connect together via SCSI ports on the back, and the whole system can then be connected to a computer running Windows 98 or NT via SCSI connections (I believe it will also work on Mac computers). This allows you to access the internal 4GB hard drive and load games onto it for the purpose of emulation and testing. It can output composite video, S-Video or RGB to a computer monitor. The 4 DIP switches on the front of the system determine the video output (switches 1 and 2) and self-test mode (flip the 4th switch up and hit reset, and the system will boot into a hardware test mode with the output only visible on an RGB computer monitor), the rotating switch allows you to change the region code of the system, and the single slider switch allows the internal flash memory to be written to (this should always be in the left position during normal operation).
Click any of the images below for larger versions: